Attracting more girls to hockey!
---
---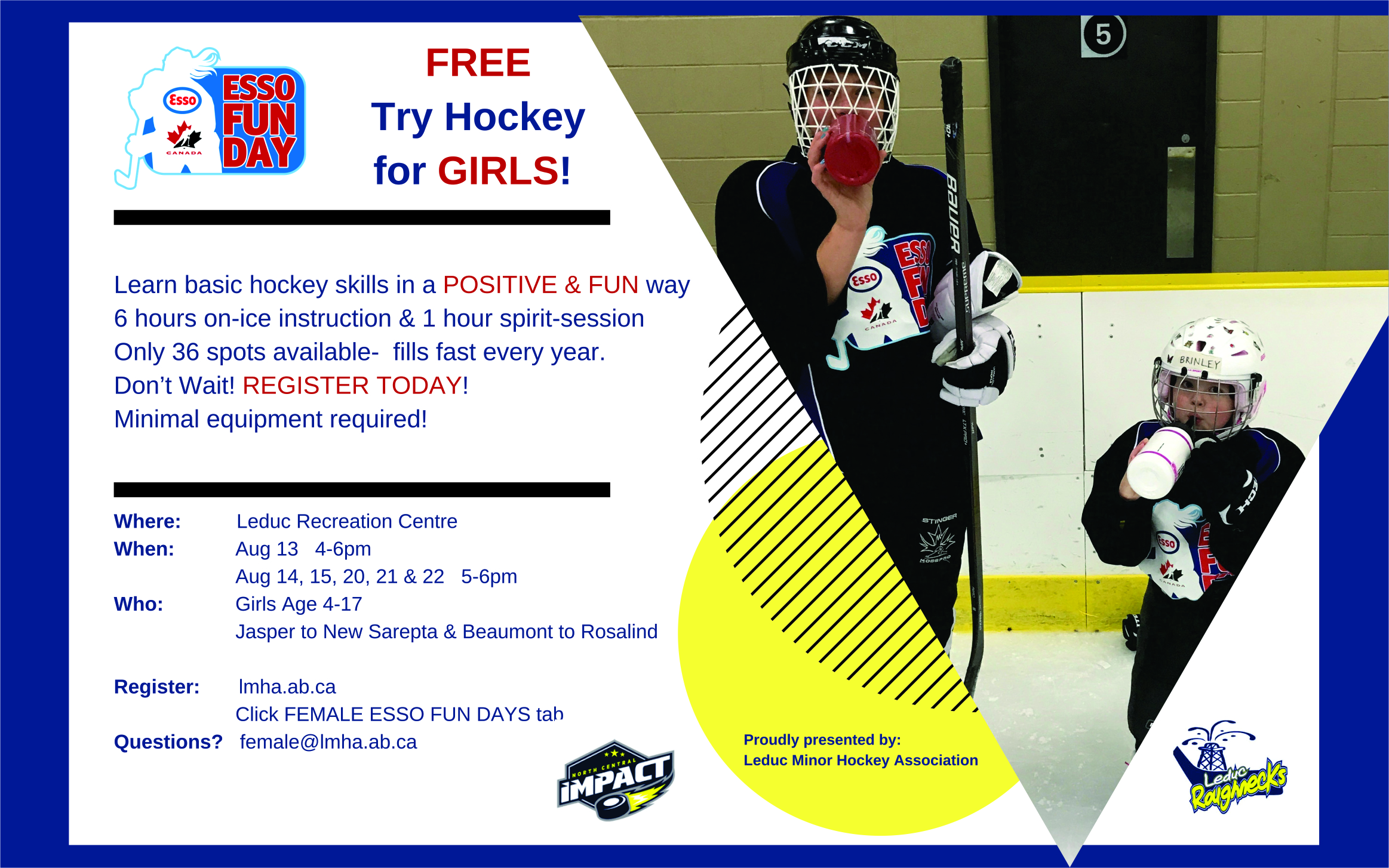 ---
Build your membership by attracting more girls to hockey! Let us help.
It's back! Leduc is once again hosting our FREE, 6-day, Esso Fun Days event in August. The event helps girls, of any age or skill, explore the sport of hockey.
Can you please help me share this information in your communities (via your MHA website, MHA social media, local schools, local social media groups, local newsletters etc). I have attached the poster in two file formats for your convenience.
One of the great features of this event is that our older female athletes are the on-ice mentors/instructors. We usually have an impressive 1:3 instructor to participant ratio!
Every year, this event fills fast...and every year, it gets rave reviews. Our conversion rate is about 80%.
Your community's girls are welcome to join us here in Leduc...or we would be happy to share info about how your Association can host its own Esso Fun Days. Thanks for whatever help you can provide to spread the word.
Kind regards,
Denise Broadbent
VP Female Hockey
Leduc Minor Hockey Association